Shores of the Tundra
Heart of the Beckoning 12-inch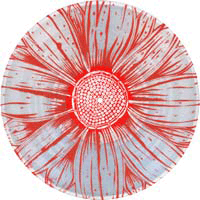 Shores of the Tundra originated with the idea of only having one song that grew as more parts were written. To this day, the band can play an entire set without stopping the aural experience. At an epic 18+ minutes "Heart of the Beckoning" (30+ minutes when performed live), is part 2 of a continuous series of music. Part 3 "Cities End Times" will be released later this year, and will blend seamlessly into "Heart of the Beckoning" when played back to back.
Featuring an ex-member of Showering Ashes, Shores of the Tundra plays industrial style electronic doom metal with spacey melodious parts and multiple sound layers, capturing something similar to Godflesh covering Pink Floyd. Crushing brutality and pain are meet with peaceful beauty and hope. From all out raw screaming to droning chants, "Heart of the Beckoning" plays a series of structured musical movements blending together to create the feeling of cohesive one song.
Recorded at Flat Black Studios (William Elliott Whitmore, ft (the Shadow Government), Aseethe, The Horde, The Tanks, etc...) over the course of 3 harsh winter days, "Heart of the Beckoning" combines programed drums, samples, noise effects, oscillators, and other electronics effects, along with the more traditional instrumentation of guitar, keyboard, and vocals. Meticulously blending the power of overdriven guitar heaviness and electronic effected aural space exploration.
343 copies pressed on clear vinyl with screened b-sides. 3 differing designs have been screened each limited to 114 copies, respectively. Not only does the record have a screened b-side which acts as both art and cover, but the record itself plays from the inside out!
Shores of the Tundra's attempt to blend music, art, and function into one record, is not only achieved, but they have also shown us that musical boundaries can still be pushed.
---
319 one-sided 12-inches on clear vinyl with silk-screened B-sides in three designs