"...one of the most amazing albums of the year."
—
Smother
(editor's pick)
Marah-Mar
self-titled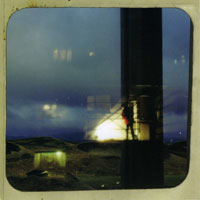 Marah-Mar plays instrumental post-punk with found sound and computer manipulation that is both eerie and powerful.
Each track builds slowly, each layer — guitar, cello, bass, drums — added carefully to create as much of a mood as a song. At times delicate, at times robust, the band's sound is completely its own.
Marah-Mar recorded in the capable hands of Tucker Burns, a talented engineer whose studio in an abandoned church provided the perfect atmosphere to capture the group's expansive sound.
Less raucous and more arty than much of the Scenester Credentials catalog, the band nonetheless fits nicely among ft (the Shadow Government), The Spectacle and 7000 Dying Rats.
---
Track listing
Somnus Adae
The Green Ray
Welcome to Hawaii (mp3)
Tellurium
Key to Le Claire
Plast
1098 compacted discs